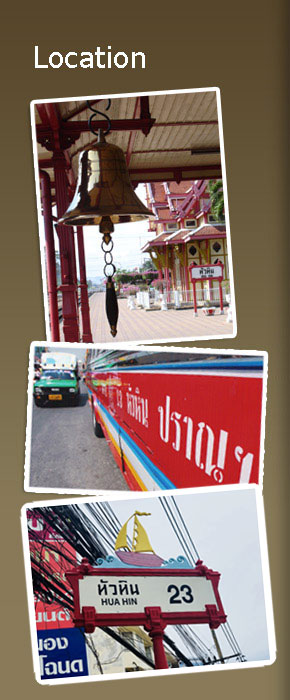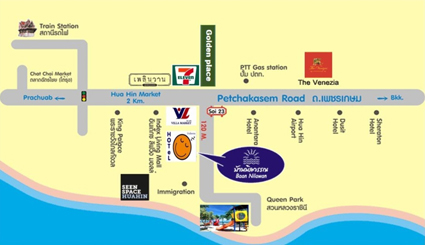 List of all types of Transport in Hua Hin
By Train :
Most trains headed south from Bangkok stop at the Hua Hin Railway Station, so there are numerous trains leaving throughout the day that provide service to Hua Hin. The Hua Hin StationOffice is located on Damnoenkasem Rd. For more information, call Tel:66(0)32-511-073 or visit www.railway.co.th
By Car :
The approximately 200 km drive between Bangkok and Hua Hin can be traveled in 2 to 3 hours. The most direct driving route from Bangkok to Hua Hin is to follow Highway 35 south to Highway No. 4.
By Bus:
Buses between Bangkok and Hua Hin are served by Bangkok's Sai Tai Mai terminal, and depart every 20 minutes for the 3 ? hour journey. Fares for first class bus seats cost around 200 baht.